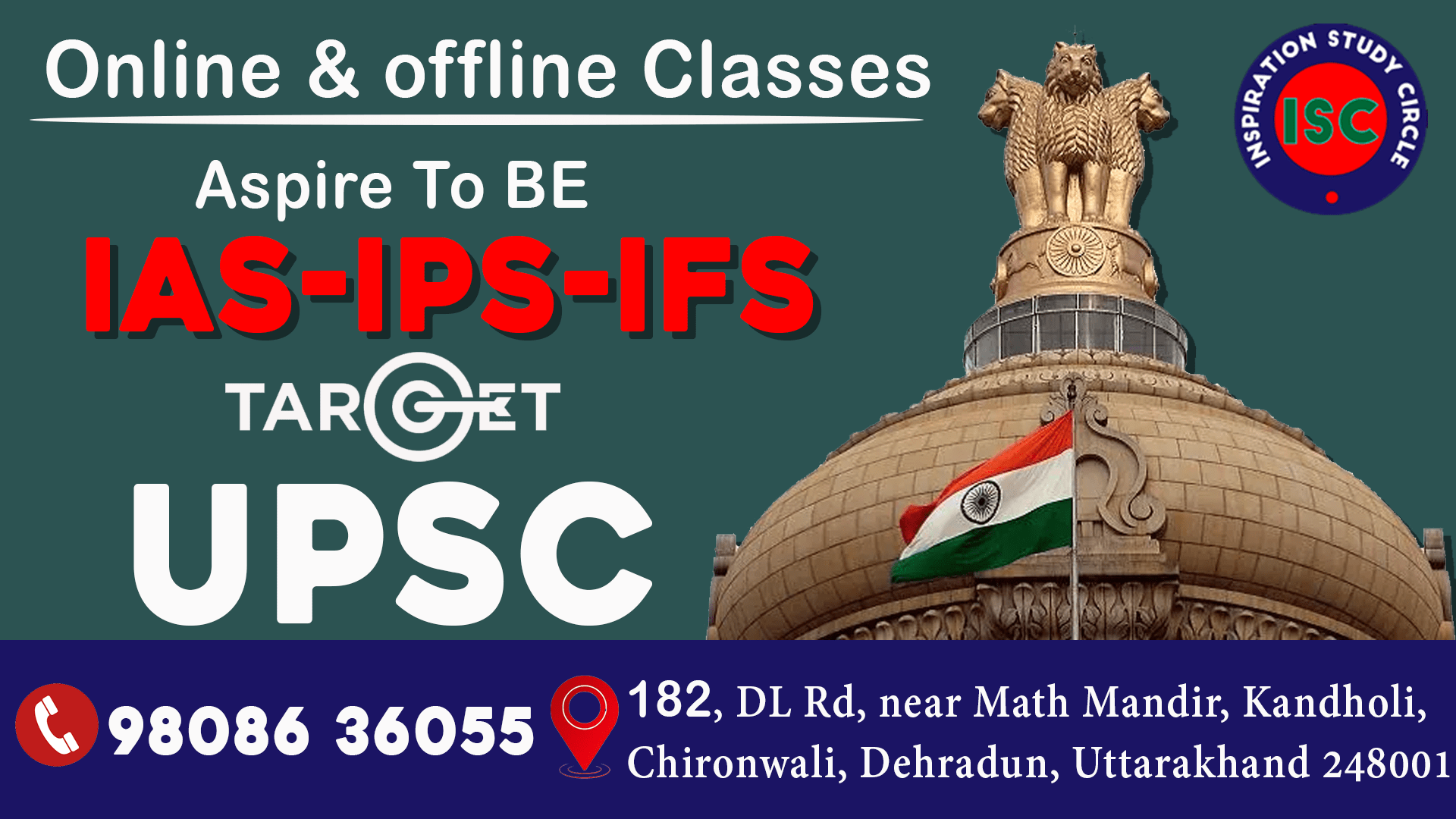 Why to Choose Civil Services as Career? ( Career in UPSC)                  
After experiencing the allure of corporate work in MNCs, a significant number of recent college graduates and young professionals have recently been considering joining the Indian Civil Services.
In the past few years, the number of applicants taking the Indian Civil Services Test (CSE) has more than doubled. The Indian Civil Services have always been regarded as the best job option for graduates of the arts! To enter the coveted Indian Civil Services, graduates and young professionals from the fields of science, commerce, business management, etc., have recently begun to apply for the CSE.
IAS, IPS, IFS, IRS (20+ jobs/services) officers can become CSE graduates. The Civil Services, which encompass a wide range of positions, have more authority and power than any other service in India. The unique chance to pursue one's personal goals while also promoting social welfare is provided by civil service.
One of the most prestigious exams in our nation is the Civil Services Exam, which is administered by the Union Public Service Commission(UPSC). Every year, thousands of candidates show up for the exam. Many opportunities have pounded on the doors of young people all around the nation since the 1990s, when the economy of the nation began to open up.
Despite this, thousands of young people in India aspire to work in government. And the IAS reigns supreme in terms of government employment. After graduation, a lot of students choose  to work in the civil service, which provides them a demanding and tough profession with exciting chances. More than 70% of respondents to an Economic Times study said that being an IAS officer is their ideal career. It offers the chance to rise to positions of influence while yet having compassion for the needs of the nation. This is the reason why an increasing number of students are choosing the IAS as their ideal career.
IAS is a lucrative career option for many reasons, including the opportunity to give back to the country by serving it with honour and dignity, the unparalleled prestige and glory of the civil service, the fact that IAS is the pinnacle of state power, excellent benefits and pay, job security, work-life balance, and a sense of worth. fame, dominance, allure, and glory.
● The respect and authority: Students want to choose a profession in which they will be respected and have complete control over their own lives. The nation as a whole continues to value and respect the position of an IAS official, and this esteem is unequalled. This is among the main arguments in favour of IAS as a noble profession.
● Job security: If you pass your exams and are chosen as an IAS officer, you cannot be fired without cause unless it is an urgent situation. According to reports, many IAS officers retire at the age of 60, with the option of an extension.
● Excellent pay balance: IAS officials receive a good salary in addition to supplementary medical benefits and other perks, making this a very lucrative profession.
● Contribution to society: If you're the type of person who wants to change the world, this vocation is undoubtedly for you. You have a lot of ability to develop and put into effect policies that will benefit the populace if you are an IAS officer. You can effectively influence policymaking and take action against undesirable and bad acts in the nation.
● Self-fulfillment: Those who pursue this sector are trained to become the ideal of perfection, discipline, and patience. Being an IAS officer would provide you the tremendous joy of being able to contribute to society if you possess attributes such as good communication skills, time management, analytical ability, focused and innovative decision making, and so forth.
● Former Government of India Secretary and author of the book "Not Just A Civil Servant," Anil Swarup, states that:
"I would like to be an IAS officer once more if I were to be born again and if I could succeed (given the rising competition and decreasing number of openings). It's easy to understand why. There is no other job on the planet that allows you as much freedom and opportunity."
● The incredible prospects for pleasure and public service that the IAS provides much outweigh the slight financial disadvantage it has compared to a rewarding job in the private sector. I use the term "kick" in my recently released book, "Ethical Dilemmas of a Public Worker," to describe the huge sense of fulfilment one could experience, as I did, from helping the weak and the needy who still have a lot of faith in public servants. One has the opportunity to assist both the richest and the poorest individuals.
● Despite some recent changes, an IAS officer still holds a lot of power in the majority of the jobs she or he holds throughout the course of their careers. The fact that some officers decide to renounce this power in favor of a gain elsewhere is a different thing. It is irrelevant whether they ultimately profit (at the expense of the service) or lose.
● Each officer has the choice to enter politics after retiring. Many do sign up. Some people engage in it while still employed, but they do it covertly in order to reap the "benefits" both during employment and after retirement.
● IAS officers also have the luxury of simply being honest and doing nothing else. They may view sincerity as a goal in and of itself. They have the option to distrust everyon and assume that everyone else is dishonest. People have the option to willfully fail to understand the distinction between "accommodation" and "compromise". All  accommodations are compromises in their eyes. They endure as well. Some of them even flourish in their own suffering, wearing medallions representing their misery (which includes the quantity of transfers).
            In a word, everything a person aspires to is included in the Civil Services:
● For anyone working in whatever industry, job satisfaction should be the primary criterion for consideration. There ought to be a memorable quotation. When I couldn't find the positive in a job, I couldn't be bothered, and as soon as I started searching elsewhere, I stopped looking at that position.
● The chance to take part in nation-building.
● Work diversity: Public servants take part in the nation's decision-making process, represent the country in international forums, uphold law and order, work on development projects, visit all corners of the nation and interact with a variety of individuals, etc.
● Government workers cannot be fired easily, which gives them a strong sense of job security and is why they are regarded as emblems of immense power. Once hired, federal servants are allowed to request an extension until the age of 60.
● A candidate for the Indian Civil Services should unquestionably be someone who wants to actively contribute to the process of constructing society and who wants to effect constructive social change. Nothing is better than this!