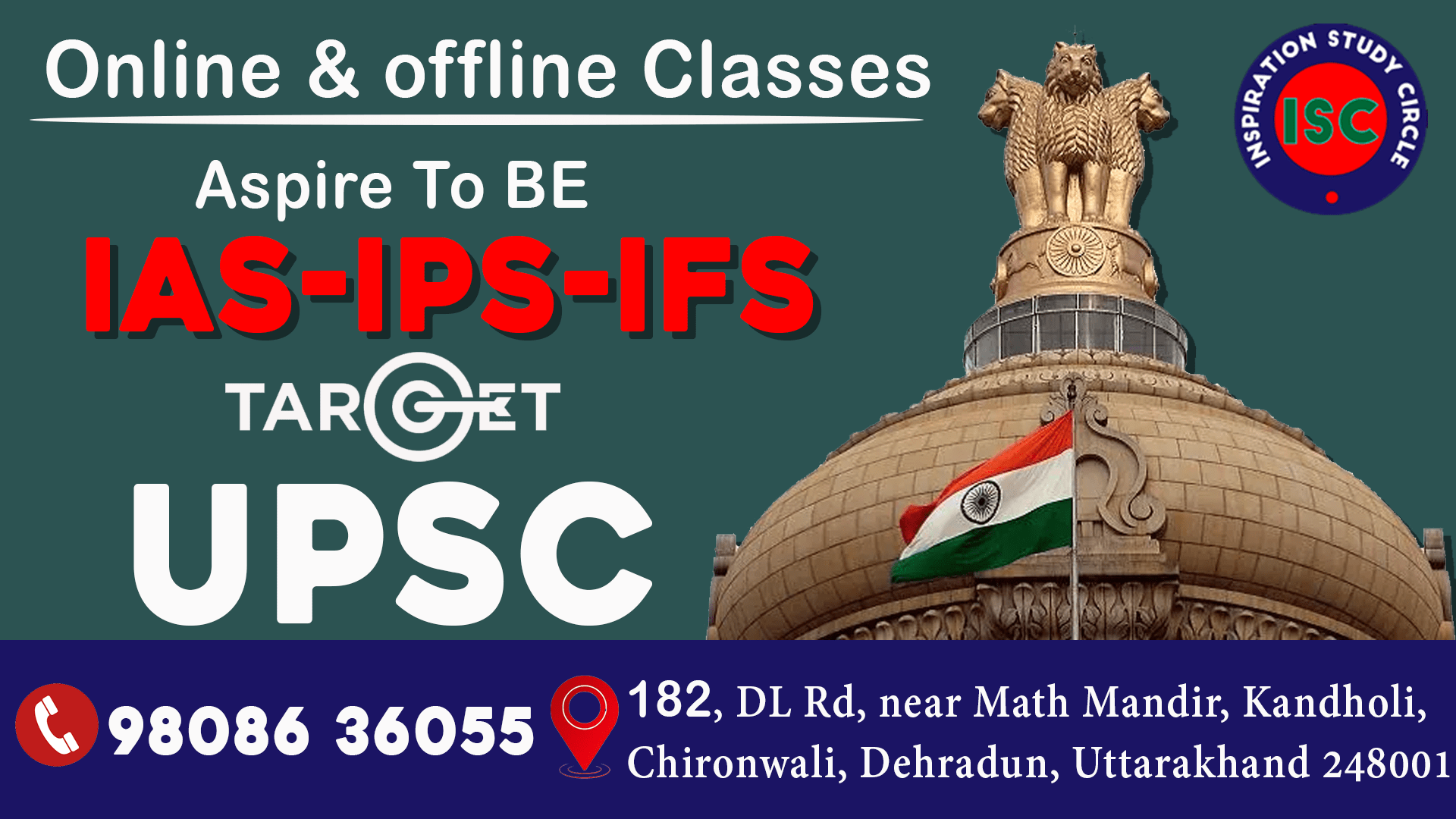 Best IAS Coaching in Dehradun
Inspirants Study Circle – Best IAS Coaching in Dehradun
Are you aspiring to become a civil servant and looking for the best IAS coaching in Dehradun? Look no further than Inspiration Study Circle, the leading institute for UPSC coaching in Dehradun. Our institute offers the best coaching for IAS prelims and mains, and our Ex. IAS Officers team provides comprehensive interview preparation. Our digital board and smart classroom ensure that our students receive the best possible education.
 UPSC Exam
The UPSC exam is one of the most competitive exams in India, and it is conducted in three stages: Prelims, Mains, and Interview. The Preliminary exam consists of two objective-type papers, each carrying 200 marks. The Mains exam consists of nine descriptive-type papers, and the Interview is the final stage of the exam.
 UPSC Syllabus
The UPSC syllabus is vast and covers a wide range of subjects such as History, Geography, Polity, Economics, and Current Affairs. Our expert faculty at Inspiration Study Circle covers all the topics in-depth and provides comprehensive notes to the students.
 UPSC Preparation Strategy
The key to cracking the UPSC exam is a well-planned preparation strategy. Our experienced faculty at Inspiration Study Circle : Best IAS Coaching in Dehradun provide personalized guidance to each student, taking into account their strengths and weaknesses. Regular mock tests and practice sessions help our students to evaluate their progress and identify areas of improvement.
 UPSC Selection Process
The UPSC selection process is rigorous, and only the best candidates are selected. The selection process is based on the marks obtained in the Preliminary and Mains exams, as well as the Interview. The final merit list is based on the total marks obtained in all the stages of the exam.
Join ISC – Best IAS Coaching in Dehradun
At Inspiration Study Circle, we provide the best coaching for UPSC exams in Dehradun. Our expert faculty, personalized guidance, and comprehensive study material ensure that our students are well-prepared to face the UPSC exam with confidence. Join us today and achieve your dream of becoming a civil servant.
Download FREE NCERT BOOKS