Inspiration Study Circle, Dehradun, delivered an exceptional result with four successful selections. "Heartiest Congratulations on Qualifying the Civil Services Exam 2022"
Out of the 19 candidates who faced the final round of Personality testing, our four prodigies stood out with a notable result.  Read more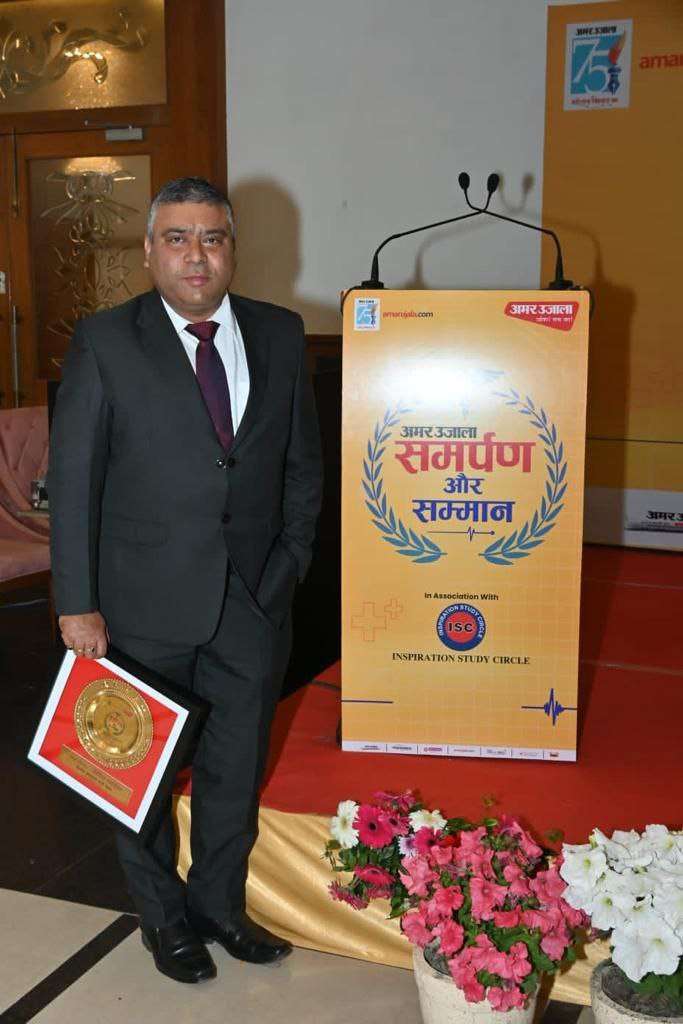 Dear Students,
Here at Inspiration Study Circle : Best IAS/PCS Coaching in Dehradun, welcome. In this position, your loyalty and zeal will be combined with your years of rich expertise in directing and navigating the young people of the country to fulfill their potential and lead the growth of the country.
Welcome to the welcoming academic community and the compassionate learning environment.
First of all, I want to congratulate everyone for moving on and choosing to pursue a career in the civil service. Bravo to everyone because joining the civil service offers you more than just a good career to support yourself; it also gives you the chance to reach your full potential,
like your work, and avoid the limelight. Together with the responsibilities listed above, as it is properly said, "With Big Power Comes Great Responsibility," you will also have the duty to serve and ultimately lead the country by serving as its public face.
Over various stages of the examination, the UPSC Civil Services Examination (CSE) gauges a candidate's endurance and adaptability for the highest rank jobs in the Indian bureaucracy.
A candidate should exhibit administrative qualities such as intellectual and moral integrity coupled with social qualities such as mental alertness, critical assimilation power, clear and
logical explanation, balance of judgment, diversity and depth of interest.
At Inspiration Study Circle:Best IAS/PCS Coaching in Dehradun, we share your passion for following your dreams, and we are committed to being at the forefront of knowledge distribution and programme delivery. Also, we give equal weight to both research and knowledge creation, and we have attracted
young, experienced academics whose curiosity and talent will lead this purpose. Thus, success will come from a mix of your diligence and wise instruction.
Inspiration Study Circle- The Best UPSC/PCS Institute "Nobody teaches GS as we do!"
Inspiration Study Circle, ISC, has been the best Civil Services Training Center in Dehradun for the last 14 years for candidates who want to join All India Civil Services and State Public Civil Services.
Located in the fair metropolis valley of Dehradun, ISC is known for its excellent preparation and guidance for students appearing in Civil Services and Public Services Examinations. ISC has been ranked as the best IAS coaching institute in Dehradun and the whole of Uttarakhand. It has been classified as a top institution for IAS, IFS, PCS, IFOS, and other Civil and Defence Services Exams like CAPF, CDS, and AFCAT.
The classes at our institute are designed to provide students with the best possible foundation for their preparation journey.
ISC's faculty, curriculum, and lectures are designed for better critical understanding, self-directed learning, and revision.
Why Inspiration Study Circle is the best IAS Coaching Centre in Dehradun?
Inspiration Study Circle is an IAS, PCS, CAPF, CDS, AFCAT, and other Civil Services Exam and Coaching Institute in Dehradun. With its dedicated faculty, comprehensive curriculum, introductory study materials, and personal attention, the institute offers aspirants the perfect mix for preparation and extraordinary results.
If you are a candidate who wants to join All India Civil Services, Central Civil Services, or Defense Services, consider enrolling in ISC to get the best experience in learning and training. ISC will guide you to achieve your goals
Affordable IAS Coaching Fee Structure in Dehradun
Inspiration Study Circle provides various courses for convenience and ease of access according to the location and preference of the candidates.
These courses are designed on different fee structures that may suit the students as per their requirements. ISC has been admitting candidates from all over India. Thus, we have introduced the following line of courses:
Batch Timings for IAS Coaching in Dehradun
ISC brings ease of learning and preparing for the Civil Service Exams by providing different batch timings for the different batches and courses.
ISC is the only UPSC and Civil Services Coaching Institute in Dehradun that provides preparation classes all through the week, from Monday to Sunday, all seven days.
The various batch timings at the ISC IAS/ PCS coaching center are:
IAS/PCS/CAPF Pre Plus Mains Evening Batch: Evening Classes from 3: 30 p.m. to 8: 00 p.m. These Timings are set to provide comfortable batches for college/officer goers.
IAS/PCS/CAPF Pre Plus Mains Morning Batch: Morning Classes from 8: 30 a.m. to 11: 30 a.m. These batches run in Hindi medium, especially for the candidates appearing in the exam in the second official language, i.e. Hindi.
IAS/PCS/CAPF NCERT- GS Foundation Batch: Morning Classes for the students who want to put up a foundation for their preparation with NCERT basics.
CSAT/Current Affairs/Newspaper Analysis Class: Weekend Classes for these batches every Friday, Saturday, and Sunday for continuous and regular learning.
Offline Smart Classes for IAS/ UPSC Preparation
Inspiration Study Circle (ISC), the best IAS/PCS coaching institute in Dehradun, hereby introduces you to its one major key factor, i.e., Smart/ Hybrid Lectures for UPSC/PCS Preparation. The program focuses on imparting knowledge and sources to hard-working aspirants with unique and penetrable techniques.
Online Classes for IAS/ UPSC Preparation
Inspiration Study Circle (ISC), the top IAS/PCS and Civil Services coaching institute in Dehradun introduces its much-required Online Learning Program. The program focuses on imparting knowledge and sources to hard-working aspirants all around the country.
Our Methods and Principles of Teaching
Accomplished and Skilful Faculty: The faculty at Inspiration Study Circle (The Best IAS PCS Coaching in Dehradun) are experienced and qualified teachers who understand the complexities of the Civil Service Exams. They provide the aspirants with comprehensive guidance and mentorship and help them build a strong foundation in all subjects.
Extensive and Inclusive Curriculum: The detailed lectures at ISC cover all the essential subjects and topics that are assessed in the Civil Services as well as Defense Services exams. The curriculum is designed to give students a comprehensive understanding of the subject and build a strong foundation for their journey.
Routine tests, assessments, and evaluations: ISC, is not just the top civil service, IAS, PCS, and Defense Service Training Institute in Dehradun because of its valuable faculty and elaborated study plans, but also because of its exemplary preparation strategy.
The institute conducts regular tests and assessments to help students track their progress and identify areas where they need improvement. This helps students to prepare better for their exams and to achieve their desired scores.
Delivery of Daily and Monthly Current Affairs: Current Affairs and the Latest Global topics are a crucial part of the preparation for clearing any Exam. These also become the biggest pain points for the candidates.
Inspiration Study Circle stands out for being the best Civil Service coaching institute in Dehradun with this out-of-the-way feature of providing simplified but detailed Current Affairs on a daily, as well as monthly basis.
Detailed Study Material and Notes: ISC reflects a top Coaching center in Dehradun for a perfect study plan for Civil, State, and Defense Service aspirants. It provides candidates with comprehensive study material, including notes, books, and question papers, to help them prepare well regularly.
Success Stories in UPSC- CSE 2022
The UPSC CSE Prelims exam was held on 5th June 2022 and the results were declared on 22nd June. The main examinations were conducted from September 16 to 25, and the results were announced on December 6. The session interviews ended on May 18.
Inspiration Study Circle, Dehradun, delivered an exceptional result with four successful selections:
Gagan Singh Meena
Yash Pal Singh
Rajat Singh
Divyansh Meena
Out of the 19 candidates who faced the final round of Personality testing, our four prodigies stood out with a notable result.
How can ISC contribute? What do we offer?
Proper, and complete guidance makes a candidate's journey and preparation not only easier but will lead the candidate head-on. After all, there is no harm in going the extra mile.
Inspiration Study Circle: the best IAS/ PCS Coaching institute in Dehradun provides candidate-friendly programs for the finest results in the UPSC Civil Services Exam
A Note from the Director's Desk
ISC, Dehradun has a good focus on a student-oriented approach and intensive subjects. This is not only discussed in class but also provided to students through various digital media and hard-copy manuals.
The Director of Inspiration Study Circle, Dehradun, Mr. Nisheeth Saxena, is an expert in General Studies and Geo-political issues.
The aspiration for UPSC exams can be very rightly expressed in the words of the Great Missile Man of India Dr. A. P. J. Abdul Kalam, "A dream is not what you experience in your sleep. A dream is that which does not let you sleep."
Your dream can always become a reality once you start aiming for it in your awake state. Understand and get familiar with the syllabus. Brush up your basics with NCERT books. Your target should be your priority. Regularity and revision should become your rituals. It should be kept in mind that UPSC demands an analysis of a topic. It aims at evaluating your critical thinking and decisiveness.
Adapt the "Read and Stay Updated" strategy.
Join us and conquer!
Inspiration Study Circle, Dehradun
vansh stunt bicycle video
2023-02-01
Best
Vinod Singh Rana
2023-01-28
Good ok
Excellent 👌👌 App
Very good
Best
Thumps Up
Good 👍
Great
Good best
Our Major Selections till 2022
Download Our App From Playstore for Courses Like
UPSC IAS
State PCS
CISF AC
CDS/ AFCAT